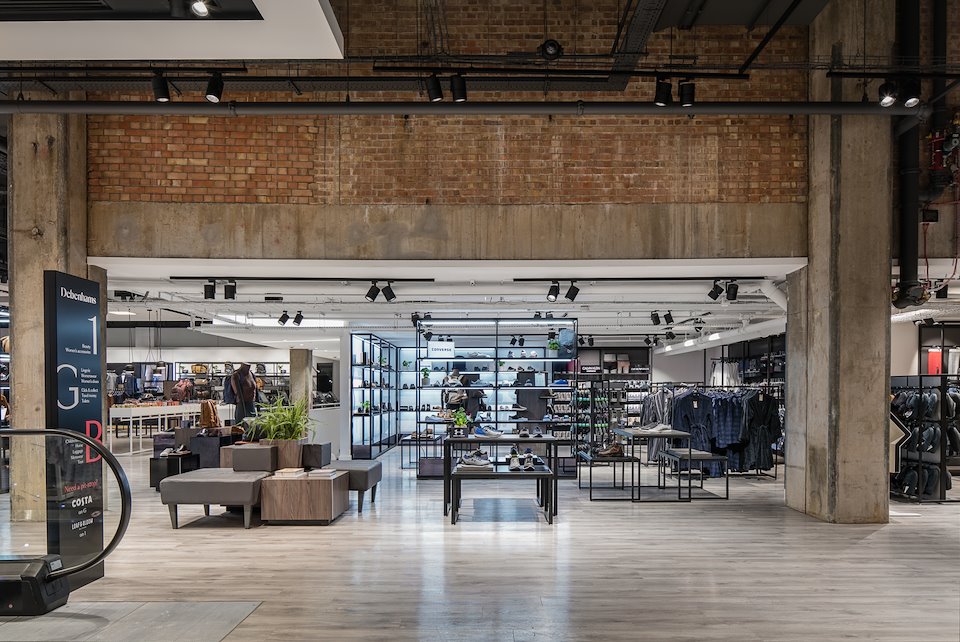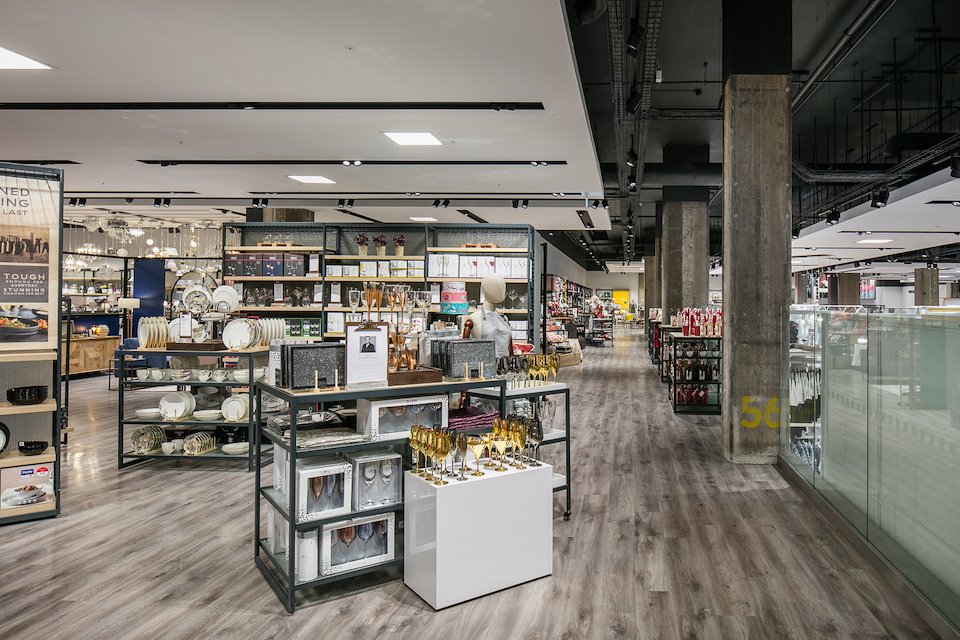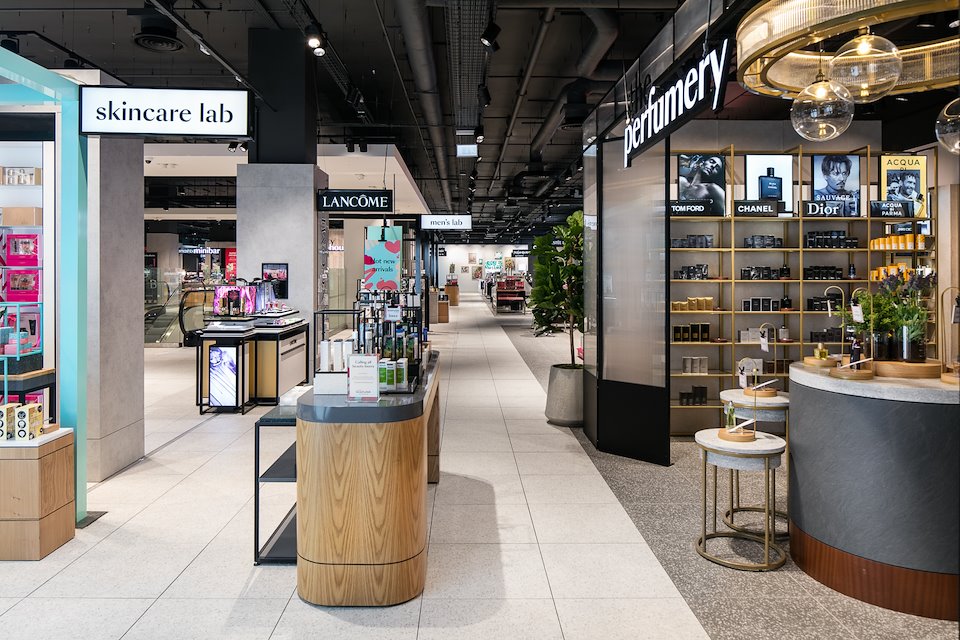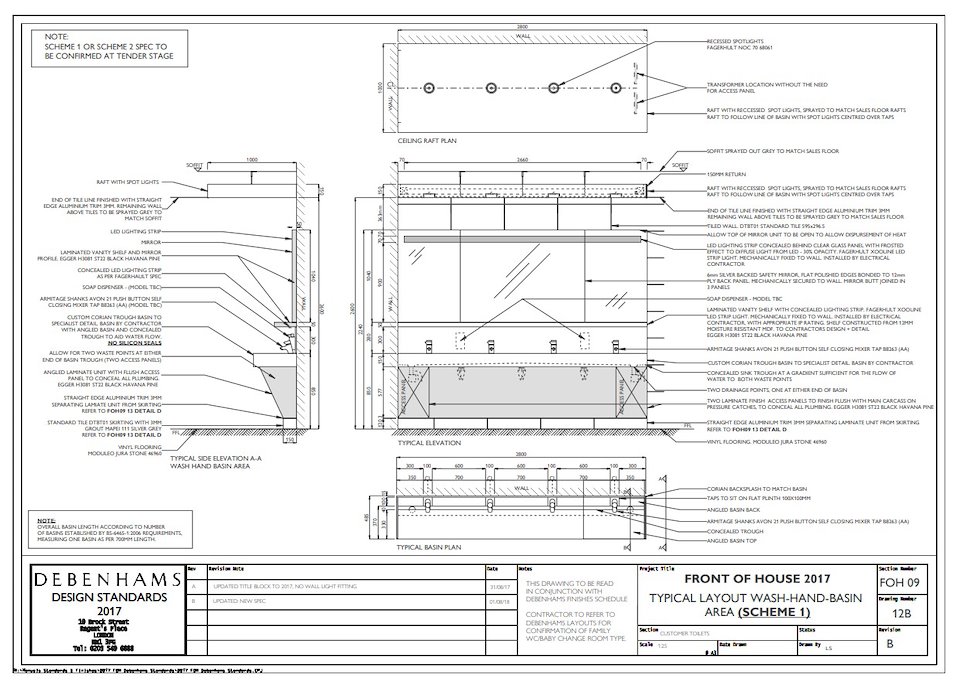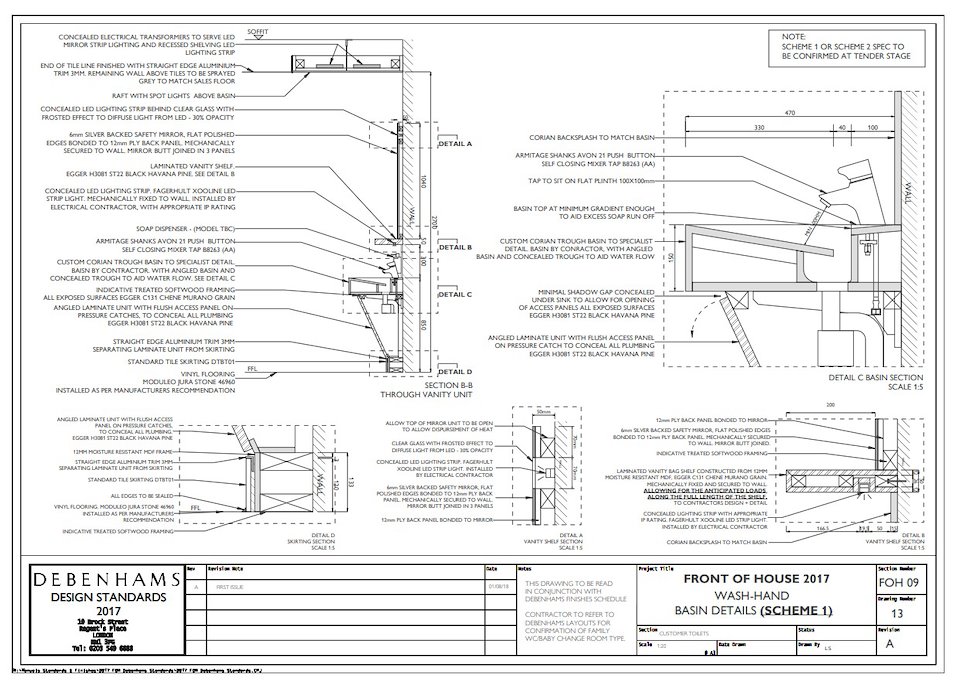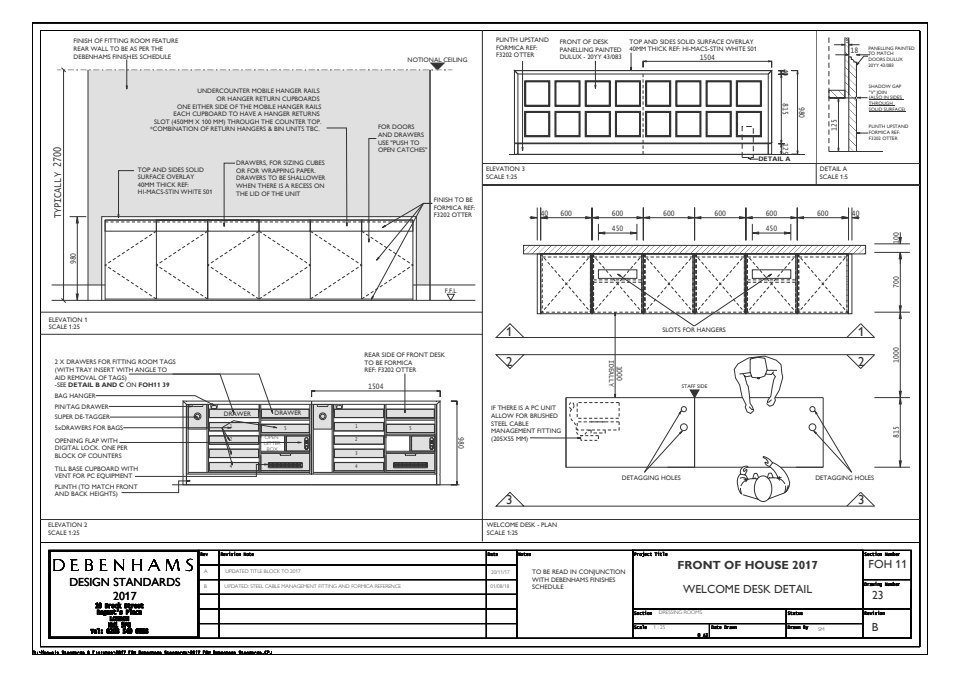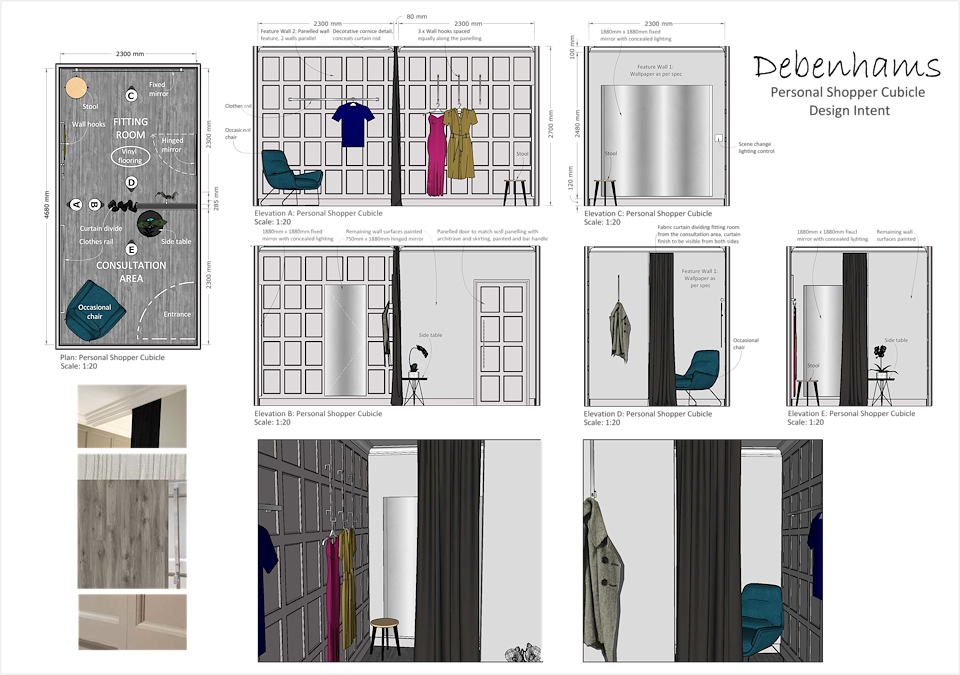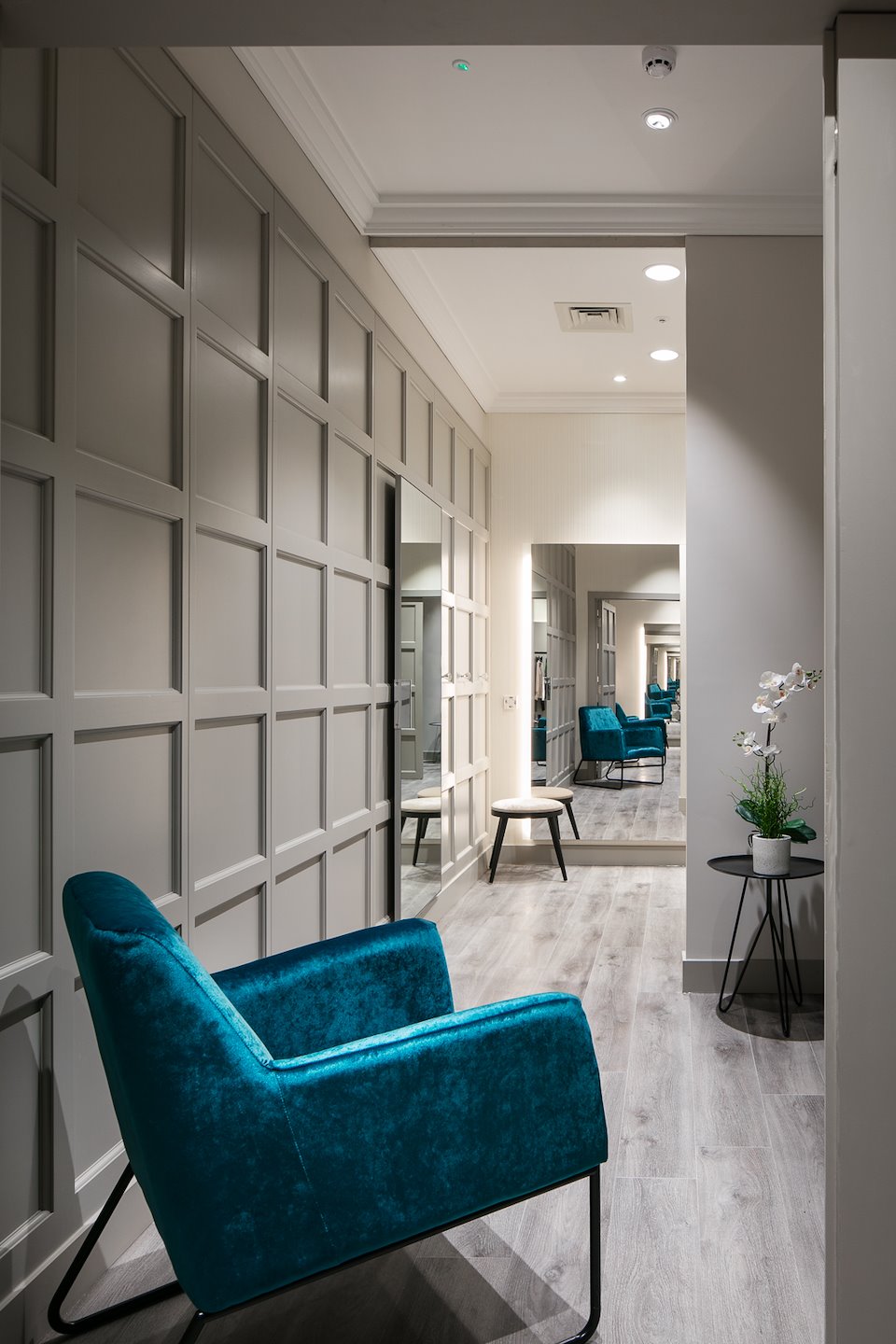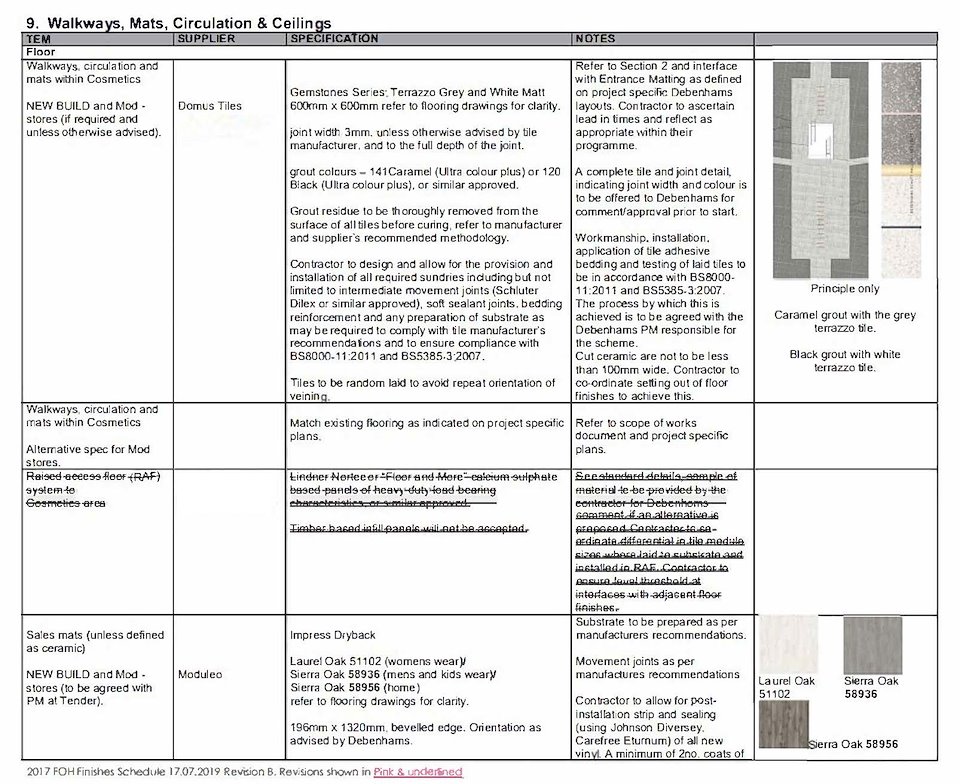 This store is currently the last store to open for Debenhams, a British retailer. Debenhams has over 100 locations across the UK with franchise stores in other countries.
Debenhams Watford is a store consisting of three floors and is a further improvement on the design concept which was implemented the year before in their Stevenage store (see project retail II).
Watford features the new Debenhams branding and new cosmetics hall concept. Several existing building finishes were left exposed such as the concrete columns and brickwork which gives the lower level a more industrial feel.